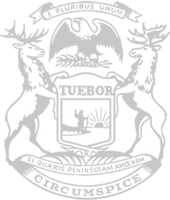 Rep. Alexander's plan supporting grieving parents is signed into Michigan law
New law waives fee for stillborn death certificates
State Rep. Julie Alexander's plan removing a financial barrier for Michigan families to obtain a certificate of stillbirth was recently been signed into law by the governor. The new law comes during the month of October, which is Pregnancy and Infancy Loss Awareness Month in Michigan.
Under the new law, families will be able to obtain up to two certificates of stillbirth at no cost. Prior to Alexander's measure being signed into law, the fee for the state registrar or a local registrar to search for and provide one certified copy of stillbirth was $34.
"There is no manual on how to cope with the loss of a child," said Alexander, of Hanover. "Parents who endure this tragic loss before or during birth are heartbroken. As someone who has personally experienced a stillbirth and knows the grief associated with that loss, simplifying the process is the least we can do for families in this situation."
In 2018, with Alexander's help, Michigan adopted a one-time tax exemption for stillbirth, allowing families who have experienced a stillbirth to claim a one-year additional dependency exemption, so long as they provide a certificate of stillbirth. Alexander said requiring people to purchase a certificate of stillbirth to receive a tax exemption is a financial expense that may add to the pain families are already experiencing.
"The waived fee for Michigan families that suffer this loss of a stillbirth is fiscally minimal, but the message of compassion is loud and clear through our legislative actions," Alexander said.
Alexander's plan, House Bill 5289, is now Public Act 209 of 2020.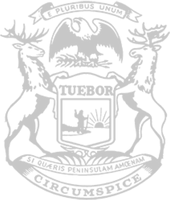 © 2009 - 2020 Michigan House Republicans. All Rights Reserved.
This site is protected by reCAPTCHA and the Google Privacy Policy and Terms of Service apply.