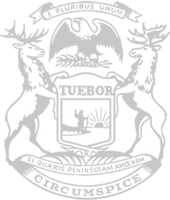 Rep. Brann: Celebrate Michigan restaurant workers with 'Dine-In Day' Jan. 16
Rep. Tommy Brann today joined his legislative colleagues encouraging Michigan residents to safely participate in 'Restaurant Dine-In Day' on Jan. 16 – showing support for cooks, servers and everyone connected with the industry.
The appreciation day comes after current COVID-related health orders that have banned in-person dining are scheduled to expire.
Brann, of Wyoming, is a restaurant owner – but he strongly emphasized this effort isn't about him.
"The people who need the help and deserve the gratitude are the thousands of servers, cooks, dishwashers and others who have had a very, very tough year because in-person dining has been shut down at restaurants," Brann said. "The single parent waiting tables. The family whose income depends on tips from customers. This is one way we can show support and help them get off to a good start once they're allowed to reopen."
Michigan has about 16,500 eating and drinking establishments employing more than 447,000 people.
"For many Michigan families, their entire way of life is dependent on the restaurant industry and the customers who drive it," Brann said. "So many restaurants are small, family-owned places just trying to earn a living while making their communities better places to live. I am encouraging anyone who can to eat at their favorite restaurant on Jan. 16, follow safety protocols, and show appreciation for some of the hardest-working people in our communities."
A resolution designed to officially declare Restaurant Dine-In Day is expected to be introduced in the Michigan House soon.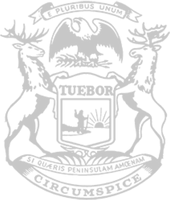 © 2009 - 2021 Michigan House Republicans. All Rights Reserved.
This site is protected by reCAPTCHA and the Google Privacy Policy and Terms of Service apply.