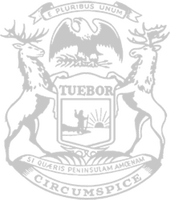 Rep. Martin: Governor disgracefully vetoed aid for maternal health, adoption
State Rep. David Martin today blasted Gov. Gretchen Whitmer for turning her back on Michigan families by vetoing key funding for maternal health and adoption services.
When the governor on Wednesday signed the state budget, approved by Martin and the Legislature with overwhelming bipartisan support, she vetoed line items totaling more than $21 million to aid mothers during and after pregnancy, encourage alternatives to abortion, and support adoption efforts. Whitmer last week removed out of the bipartisan education budget $1 million for pregnant and parenting student support services at Michigan colleges and universities.
"Gov. Whitmer disgracefully rejected efforts to lift up parents and children in our bipartisan budget," said Martin, of Davison. "Bringing babies into this world is a challenge, especially for people already struggling with a difficult life situation. I supported funding to serve Michigan families. That includes providing medical care and necessities for pregnant moms, as well as other assistance for families. Another focus of our plan was adoption — to help get every child a permanent home and ease the financial burden on parents who step up to adopt. The governor's vetoes keep help out of the hands of families."
Whitmer vetoed $3 million for maternal navigator pilot programs, which would have supported prenatal and postnatal care for women, counseling for survivors of violence, and services for families looking to have children. She also nixed a $1.5 million grant program for pregnancy resource centers, which help connect mothers to critical services during and after pregnancy, as well as a $700,000 pregnancy and parenting support services program. A $4 million maternity home program, which would have helped pregnant women in need of safe housing and prenatal care, was vetoed, too.
The governor also struck out of the budget a $10 million educational and marketing program to promote the adoption of infants in need of a home and provide information about adoption as an alternative to abortion. Additionally, she vetoed $2 million to support adoption by offering tax credits to adoptive parents.
###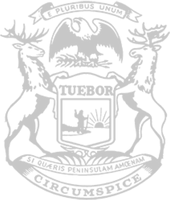 © 2009 - 2023 Michigan House Republicans. All Rights Reserved.
This site is protected by reCAPTCHA and the Google Privacy Policy and Terms of Service apply.